One of the most common questions I hear at this time of year is, "What can I do to prepare for application essays this far in advance?" Unfortunately, this is not an easy question to answer; some even say that there's no reason to worry about essays until closer to your application deadlines. I strongly disagree with that sentiment. Let me explain why.
Writing is a skill that improves with repetition. The more you do it, the better you get at it and the easier writing tasks become. As a result, the earlier you start preparing for your admissions essays, the better they will ultimately be. When you're not concerned with a deadline that is only days or even hours away, you can spend more time on the detailed elements of your essay that will help it stand out from the crowd.
Now, I'm not suggesting that you should spend an hour a day, every day on your essays for the next several months. If you try throwing yourself into your writing with that much dedication, you'll ultimately end up burned out and sick of the task. Instead, I encourage you to find ways to prepare for your essays and maybe even give yourself a head start, even if you're in the very beginning stages of the application process.
How can you do this? I'm glad you asked. Here are some notes to get you started depending on where you find yourself in the application process.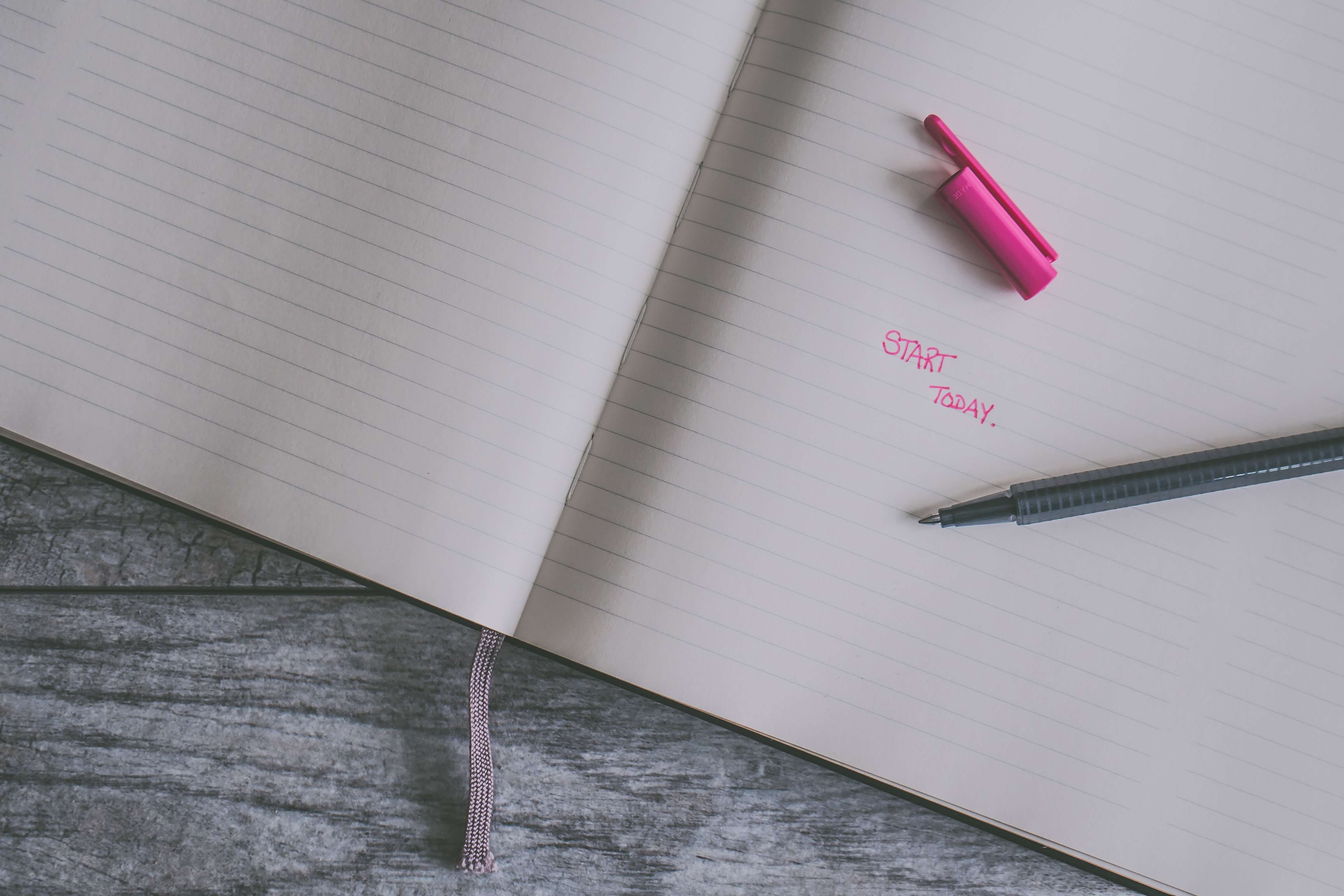 If you don't know where you will be applying yet
In this case, you'll be best served by gathering information and taking notes. Learn as much as you can about potential schools. The admissions websites for most institutions provide a wealth of valuable information; take advantage of them. As you read and learn, take notes about the process. Start by writing down your personal needs and wants in a school, along with what is motivating you to apply in the first place. Then, keep a list of the schools you are researching. It will be particularly helpful if you write down things that are unique about each particular institution, including things that appeal to you and those that do not (questions about what draws you to a particular institution are extremely common in application essay prompts). Overall, focus on two things: gathering information, and getting in the habit of writing your thoughts, questions, and ideas down.
If you have a list of schools, but don't have essay prompts yet
For applicants in this situation, it pays to take a look at previous years applications and sample essays. Depending on what type of school or program you are targeting (college, med school, MBA program, etc.), there is a wealth of information available online, including at EssayEdge.com. Everything from categorized lists of popular essay prompts to sample essays divided by market can be found with a simple Google search.
As you review sample essays and old essay prompts, though, don't forget that you need to be original when you write your own essays. It can be extremely helpful to see how others have approached the difficult task of writing an admissions essay, but that doesn't mean that you should build your essays based on their ideas. What worked for one person probably won't work for another. Sample essays and prompts should serve to show you the remarkably diverse ways you can go about writing a great essay, and to help give you an idea of what your essay prompts might look like.
Never, EVER allow yourself to believe that there is one correct way to write a successful application essay, or that following the template of an essay from someone who was supposedly admitted to a school is a good idea. You need to be true to yourself when you write your essay.
If you already have access to your essay prompts
If you're lucky enough to know where you'll be applying, you might know exactly what type of essay you'll need to write. In this case, the best advice I can give you is to get started. The earlier you start writing, the better your finalized essays will be. Starting early allows you to experiment with multiple options. In fact, I encourage you to create two or three initial rough drafts, each based on a different idea when you start. By giving yourself choices, you can see what seems to work best, you can get input from others, and you can move ideas around. If necessary, you can even scrap everything and start over from the very beginning.
As you work through the process, you'll find that being able to think and write without a looming deadline allows you to be more creative, to take more risks, and to focus on even the smallest details of your essay. Writers who can do that will create more impressive, polished, original work than those who are working under a tight deadline.
The arguments we pointed out here apply to any situation. Start early, whether you plan to write your personal statement or think of editing a letter of motivation. If you're a responsible student and don't want your efforts to go to waste, please, don't ignore our recommendations. Hire an expert editor to play safe and earn a seat in college.