 When high school students think about going to college, they discover how challenging the process is.  If you are an ESL student planning to attend college in the U.S., there are even more obstacles to face, including filling out the huge amounts of complicated paperwork in English,  passing a language proficiency test, and financing your education. In addition, the First Gen ESL student's parents may not be familiar with the process and may have limited language skills to help with forms.  
To help ESL students overcome these obstacles, think of your college application process as a journey.  First, decide where you want to go, then spend time researching the best way to get there. Next, carefully plan your route, seeking advice from others on what to see and do along the way.
Where do you want to go?
What do you want to study?  
Like most high school students, you probably have not made up your mind about a career. At this point in your life, the sky's the limit. You just need to dream about what you would like to do, evaluate your special skills and talents, and then consider how to use them in the best way.
Are you drawn to business or healthcare or teaching?  Now is the time to volunteer with a non-profit organization or join a school club that reflects your interests.  This will look good on your high school 'resume' that you give to coaches, teachers or other mentors that you ask to write letters of recommendation for you.
There is an extra challenge for ESL students:  If your English language skills are still developing, you will need to start preparing for the TOEFL or other required English proficiency tests.  Each university sets a level of English skills that will allow you to succeed in their program.  Check with your guidance office to see if there are tutors available or if you could join a group of other students prepping for the test.  
Research colleges that offer a degree in a field that interests you.
This is part of planning the route on your journey to your goal.
The challenge for an ESL student is not being familiar with the many details of finding the right school and then applying to college. The process can be daunting for everyone, but especially for a First Gen college student or someone still learning the language.  I recommend seeking support from guidance counselors at your high school or asking a favorite teacher or coach to help you navigate through the paperwork,  including advice on the type of school to attend. Check college websites for an international student support page that offers resources to help you adapt to the campus environment.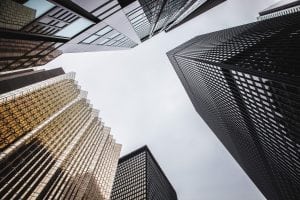 The first two years of most online and classroom college programs focus on developing a general foundation of knowledge.  This will help you decide what your 'major' may be as you specialize in the last two years of a bachelor's degree program.
Two-year community colleges are an excellent alternative for all students for several reasons. Community colleges offer the least expensive route to higher education, since you can live at home, perhaps have a part-time job and save money for school, while earning college credits.  Some schools offer English instruction classes for ESL students for course credit. Check for programs that also offer guaranteed acceptance into a four-year state university upon successful completion of the Associate's degree.
Four-year colleges and universities are generally state-funded public schools or more expensive privately-funded institutions.   There are many scholarships, grants, and other forms of financial aid, including the FAFSA federal loan program and academic and athletic scholarships and special endowments for underserved students.  Ask the admissions office for details or search online.
Fill in the details of your journey,  now that you have a destination.
Ask a guidance counselor if you have questions about how to fill out the many forms necessary to apply to college.  You can use the Common Application, which is the easiest way to apply to the more than 750 schools that participate (https://www.commonapp.org/).  This website offers ESL support and guidance through the student dashboard.  
I suggest that all students create a single page 'resume' to detail their experience, including name and email, school clubs, sports, volunteer activities, special or advanced courses, honors and awards, and other information that writers of your letters of recommendation will find useful. You should give your recommenders plenty of time to write a thoughtful letter since many other students will ask them, too.  This resume also can be used in an interview with a college or scholarship committee or in applications for internships or part-time jobs. Proofread it so it is free of errors and looks professional.
This resume could add a short paragraph about the unique details of an ESL student's background to emphasize the special circumstances and challenges faced by the student, including country of birth, length of time in the US, and other important personal facts. Be brief in adding this to your resume, perhaps at the top as an introduction. This story could be developed into a college essay.
You will need to write an essay for the Common Application and perhaps other essays for scholarships and various schools.  
This could be a challenge for an ESL student and I recommend taking your time to write and rewrite your essay. Ask your English teacher or adviser to read your essay and offer suggestions on ways to improve it.  There are professional editors, like those at EssayEdge, who have years of experience reviewing student essays for strong flow of ideas and grammatical correctness and can help craft a polished product ready for successful submission.
Establish a timetable for your application process, including the deadlines for each school.
This will prevent you from missing your deadlines for standardized tests, scholarship applications, and transcripts.
Show your commitment as an ESL student to excel in college by completing the process with thorough, well-stated answers to all parts of the application. Doublecheck your applications and re-read your essays to be sure that everything is easily understood and error-free.  
This is the roadmap to your destination. Although ESL students may experience challenges in applying to college,  it is worth the effort to achieve your dreams. Whether you want to teach elementary school, work in corporate communications, start your own e-company, be a healthcare provider, pursue a degree in computer science or make films, this is the beginning of your journey. Good luck!
Being an ESL student in the US is tough. Challenges start to haunt you immediately after you decide to apply to a college and start working on your admission essay. We think you deserve to make this road easier and offer to use the college essay editing help of EssayEdge experts.
FAQ
What is important for ESL students?
How can ESL students help with reading?
How effective are ESL programs?

Professional essay editor and proofreader with 10+ years of experience. Education: Cornell University. PhD in English Studies and M.F.A in Creative Writing.
Update: August 29, 2022.