Shadowing a dentist is an important step in the dental application process, but dental school admissions officers understand that someone without shadowing experience can still be a great candidate with strong potential to excel in their program. Due to financial, family or travel limitations, gaining shadowing experience isn't realistic for every dental school applicant. However, shadowing experience does typically give an applicant an edge in the dental school application process. Therefore, if you don't have any, what should you do? Follow these tips to help you create a dental school personal statement that grabs the attention of the admissions officers – even without shadowing experience.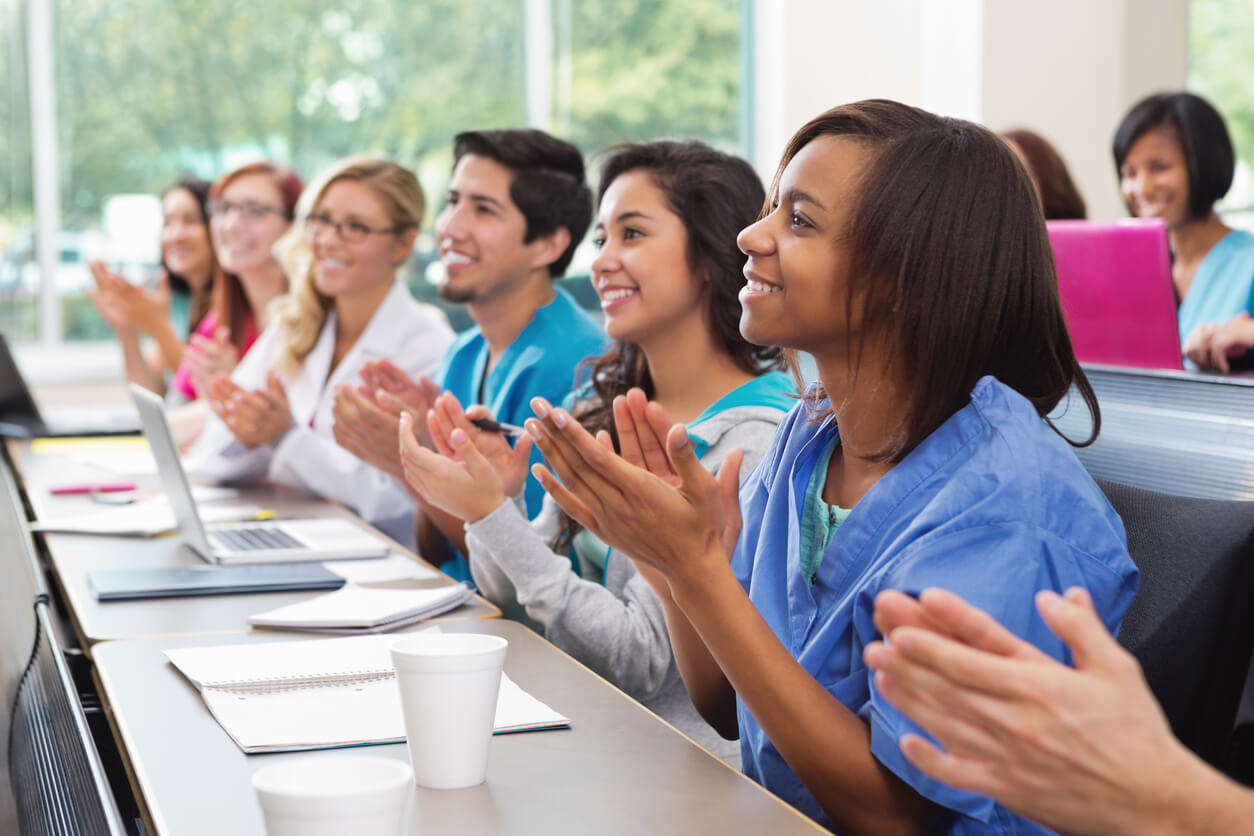 1. Any experience can count – as long as the connection is clear
One of the main purposes in seeking shadowing experience in candidates is to give the admissions officers confidence that you have gained exposure to the day-to-day work of dentistry and feel at home in the dental environment. However, shadowing is not the only way to accomplish this. If you have other healthcare experience, such as working in a physician's office or volunteering in a medical-based program, write about the passion you developed for patient care and the insight that you now have regarding patient needs. If you have had the opportunity to work in the front desk or medical records for a dentist but never had the chance to shadow due to your workload, highlight how your experience as part of a dental team helped solidified your decision to pursue a career in dentistry.
2. Avoid spending time in the essay apologizing, minimizing or making excuses
If you don't have shadowing experience, the dental school admissions officers will want to know why. More importantly, they will want to know what you have instead such as one of the possibilities listed in the above section. Therefore, when writing your essay, only briefly mention the reason for not having shadowing experience but focus your phrasing on how you overcame this obstacle to pursue the opportunities available to you that would best help you prepare for dental school and beyond. Dental school personal statements are limited in length, so the space will fill up faster than you might imagine. Keeping a positive tone and highlighting positive actions that you have taken will always perform best in the dental school application process.
3. Write about your vision for your upcoming shadowing experience
Should you be in a situation where you are scheduled to shadow a dentist in the future but not before you need to submit your dental school application, spend some time in the essay writing about what you hope to gain from your future experience. You may want to write about things like observing patient interactions, watching the dentist work collaboratively with the patient to create a tailored treatment plan, witnessing how the dentist manages the role of being leader of a dental team, and the reactions of patients when they see their new smiles for the first time.
Ultimately, when you don't have shadowing experience, you will need to make more of an effort to help the admissions officers understand how the experience you do have is meaningful. Although these connections may seem obvious to you, remember that the admissions officers don't know you personally. Your personal statement is your opportunity to convey your message and leave a lasting impression on the admissions officers. Always maintain a positive tone and emphasize you have taken concrete steps that demonstrate your desire to become a compassionate and skillful dentist. Most of all, express your confidence that dentistry is your career home and you want to dedicate your career to putting a bright smile on the face of every patient.
It's not always necessary to have an experience in something when you know how to present yourself in a positive light. If you need guidance on it, get it here. We have provided top-quality essays editing since 1997. Our team of expert editors is big and diverse, so there's no problem we can't tackle.
Get Help From an EssayEdge editor to Polish Your Dental School Personal Statement