I originally planned to address this post just to international students who were considering attending  universities in the US. I soon realized many of my comments applied to American students who planned to study outside the US as well as to international students who wanted to pursue their education in the UK, Canada, and elsewhere around the world.  The concept of leaving home to find a good education and a global travel adventure applies to all students of different cultures.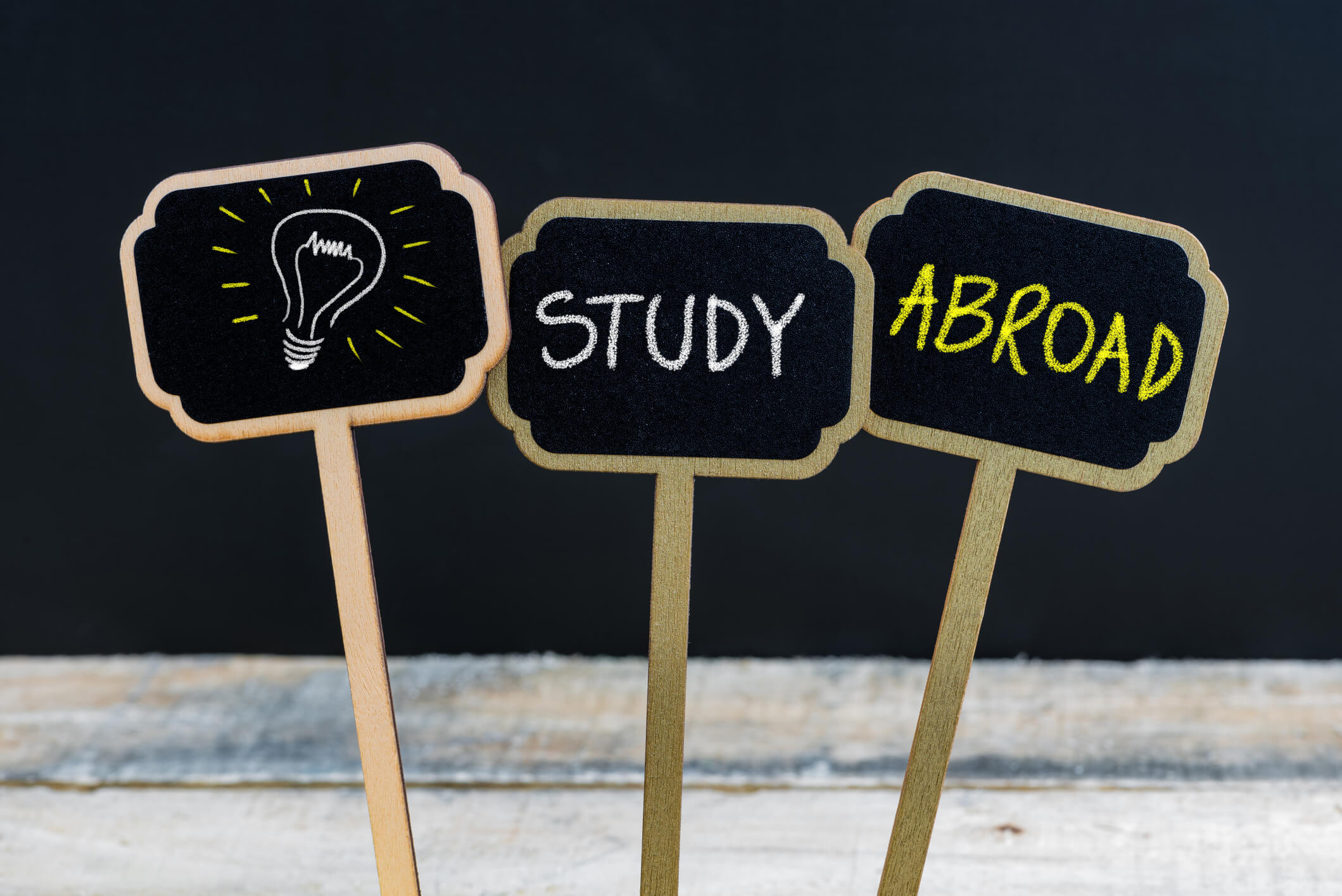 Why consider studying abroad
First, consider 'why' you want to study abroad, especially in the US.  International students usually cite the quality of the educational system, the opportunity to experience a different culture, notably the American lifestyle, state-of-the-art technology in classrooms and research labs, top-quality faculty, global professional networking potential, and exposure to a broad perspective of the world.  The United States currently has the largest percentage of top-ranked universities in the world and, at about 5300, the greatest total number of universities and colleges, according to the Washington Post. The sheer number of universities improves a candidate's chances for acceptance.  Many US universities use their websites to attract international students to create a diverse, globalized campus environment.  These universities offer myriad resources to help international students acclimate to a new cultural, academic, and social environment.
Schools are Interested in International Students
Why do many schools want to attract international students? And what does an international student offer the university? Some quotes from a few selected university websites below highlight the appeal of international students that fuels many schools' commitments to seek diversity in the student body.
A great example of the benefit of diversity comes from  Dartmouth's Tuck Business School MBA website: "Having worked full-time for three weeks on a project outside of our team's intellectual and geographic comfort zone, I realized how powerful diversity of minds and backgrounds can make a project rewarding for all stakeholders. It was extremely exciting to be constantly inspired by the input of my teammates, and intellectually stimulating to look at the same issue from different angles."
The prestigious University of Pennsylvania Law School offers an LLM degree for international students. "The program is a one-year, full-time course of study in advanced legal topics designed primarily for lawyers trained outside the United States."
Rutgers University has a webpage with extensive information for undergraduate international students, featuring them prominently as leaders in the academic community. Details about TOEFL, visas, and financing are included.
Search any university's website with the phrase 'international students' and you will learn a great deal about the school's cultural diversity policy. Most universities feel that, in this increasingly globalized world, an internationally-diverse student body benefits everyone's learning process. As an international student, you contribute to that valued diversity.
Career Goals and Choosing a Major
The next step is to think about your career goals and to choose a major.  Decide what you want to study and then research the schools that are known for offering those degrees, such as Journalism at the University of Wisconsin, Madison and UC Berkeley or Foreign Service degrees at Georgetown University, Johns Hopkins or the London School of Economics.  If you want a top-quality liberal arts education that lets you declare your major after a few semesters of classes, look at schools that have a solid reputation for academics in areas that interest you. Then, compare how well your credentials match the school's 'average student profile' to determine if it is a good fit for you.  Finally, apply to schools with relatively large percentages of international students because they are likely to offer you extensive support and resources on campus.
If you already have chosen a major, search for schools that have well-respected programs in that discipline, such as business or political science or engineering.  Again, review each school's GPA and test score requirements to find the best matches for you. Consider chatting online with current students or recent graduates who will be able to tell you more about the campus environment for an international student. This should help narrow your list of schools to several that would be a good fit for you academically and socially. Remember you can always apply to a 'reach' school that may extend an offer  based on your other talents and abilities. Dream big!
Now it is time to write the important personal statement for your application. My next post will offer suggestions for a compelling essay that will be memorable to the reader. Write about what you know best – your dreams and goals!
The need to submit a strong personal statement is what prevents many students from thoughts about seeking a degree abroad. But this fear is ungrounded because writing a paper isn't a problem considering the abundance of essay editors online. Our company is ready to listen to all your worries and select a perfect writer to tackle your international application.