 The overarching theme you decide on will inform the manner in which you organize the rest of your content. This theme is analogous to the thesis of an academic essay, though it's often less explicitly stated.
When we use the term "theme," we mean something that usually has multiple layers. A strong essay will never boil down to a statement as simple as the following: "My reason for wanting to study journalism is X." That kind of theme would invite a repetitive structure that merely includes a series of paragraphs offering evidence for a single point. Instead, your theme should introduce complexities, as in the following: "While Experience A demonstrates my commitment to B Aspect of journalism, Experience C drives me toward Objective D."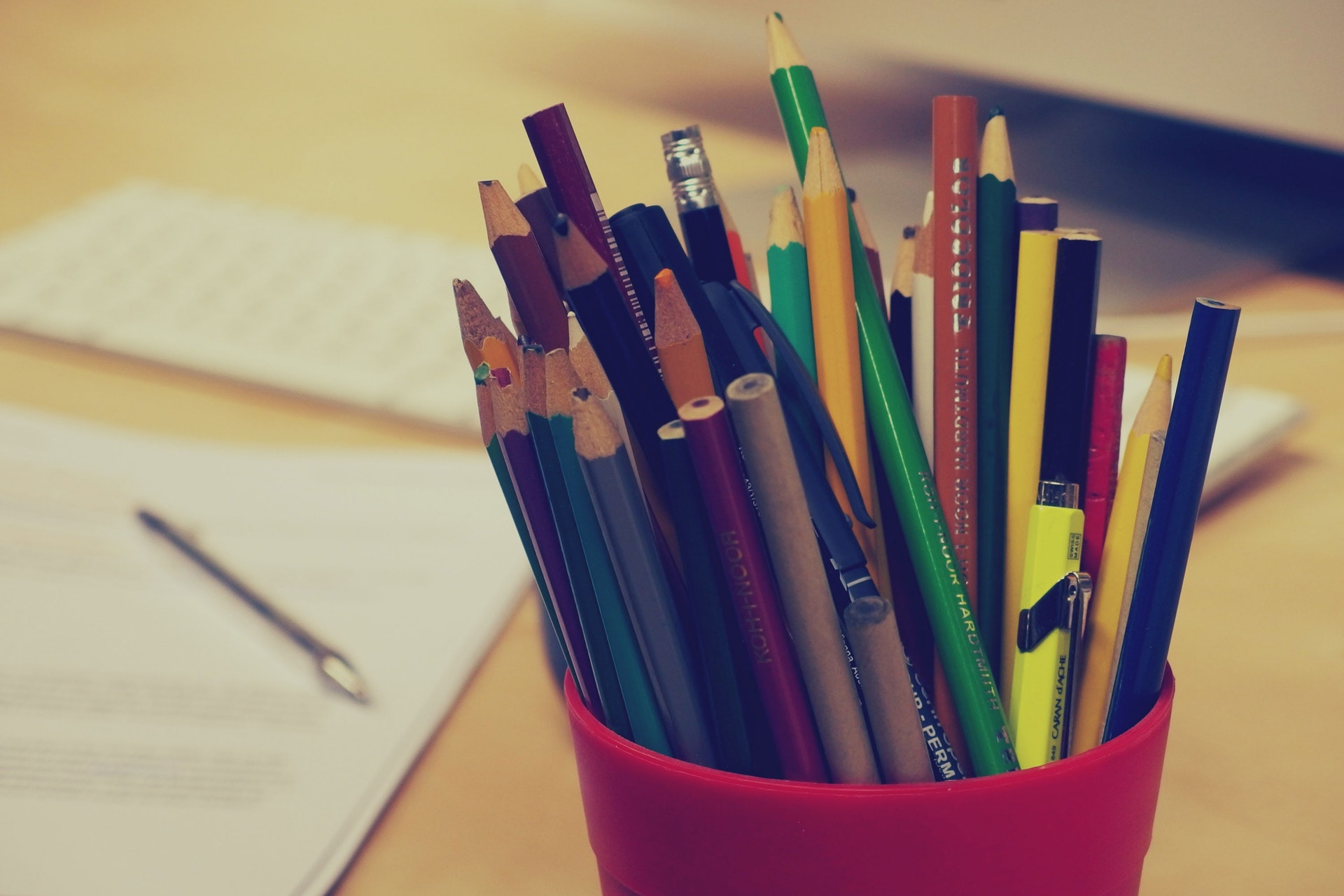 There are essentially two ways to set forth your theme. The first is to bring it up in the introduction, usually at the end of the first paragraph. At this stage, since you haven't explored your concrete evidence, the theme should subtly indicate the direction the essay will take rather than try to tell the whole story.
The second approach is to ensure a strong flow between paragraphs, connecting each point with previous ones so the underlying theme gradually emerges. Then the conclusion wraps these individual themes together and includes some kind of encapsulation of the material that preceded it. Below we will use examples to illustrate these two tactics:
Upfront Approach
The theme of this essay comes down to the following: "Experiencing color prejudice on both sides of the race line and struggling to remain connected in the African American community have been some of my greatest struggles." This sentence comes at the end of the first paragraph and outlines the ensuing material. The writer goes on to examine issues of racial stereotyping, including the oft-associated traits. More importantly, she examines issues of identity, personalizing the struggle of Blacks. What makes her essay unique is her focus on an ironic issue: "I find it ironic, however, that my greater struggle has been, not to be considered equal to the majority society, but rather to be included by the Black American community."
Though her feelings of exclusion could have led to self-pity, she shows her maturity by focusing upon her strength, noting how the struggles of past African-Americans have paved the way for her and her fellow Black Americans. The writer's acceptance of her identity is executed well, using a steady flow and precise language to evince that she is a confident and mature women ready to take on future challenges: "I have inherited their strength and conviction to overcome a struggle based on prejudice and to believe in myself each day I go forward."
Gradual Approach
This essay is done in a narrative style but also involves an obstacle the writer has faced. The applicant employs a powerful event—witnessing the death of his great-grandmother—to show the great effect the woman had on his life. The success of the essay is based largely upon its gradual style. Instead of immediately stating that his great-grandmother is a role model, he alludes to her strength and importance in his life: "In a place devoid of laughter and hope, this room was the one bright spot in this whole mess of concrete and cement that could make me smile." Though the applicant was only eleven years old at the time, he showcases his maturity: "Yet, despite her appearance of good health, I knew that her time was drawing to a close."
Rather than waiting until the end to relate the impact of his great-grandmother's last words to him, he recounts the powerful moment midway through the piece: "Her last words to me were ones of encouragement: she told me I had the power to achieve anything in this world as long as I wanted it bad enough and was willing to put in the effort. Those words are precious to me not only because they came from someone close to my heart, but also because they were spoken by an uniquely strong-willed woman: a Holocaust survivor, a mother of two, a grandmother of two, and a great-grandmother of three." Finally, the conclusion ties things together more explicitly: "My great-grandmother inspired me to believe that my future is whatever I choose to make of it…her greatest gift to me: the confidence and desire to achieve." The theme cannot be easily summarized, indicating real depth to his ideas.
Whether you choose the Upfront or Gradual approach depends on the overarching themes you choose. If you have a useful comparison to make or any other framework that lends itself to succinct expression, then providing more direction at the beginning can be very helpful. But if your ideas need to be developed before being tied together, then you should let them unfold naturally and save the integration for a nice, forceful ending. Whichever route you choose, make sure your theme is multi-layered and sophisticated. Any oversimplification would not do justice to your candidacy.
Remember that it's always better to play it safe and trust your paper to essay edit service before submitting it to college. Choosing a relevant and exciting theme isn't enough to make admissions officers accept your application — your writing proficiency also matters. Use our approaches, but don't neglect expert help when necessary.
Next: Organization
FAQ
What is an overarching theme in an essay?
How do you organize your essay?
How do you organize your ideas in writing?
How do you organize a 5 paragraph essay?

Professional essay editor and proofreader with 10+ years of experience. Education: Cornell University. PhD in English Studies and M.F.A in Creative Writing.
Update: August 22, 2022.